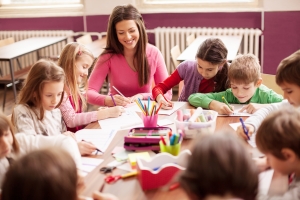 When seeking reading help or math help for your child, you want a tutoring program that is proven and affordable. With reasonable rates and a focus on achieving maximum growth in minimum time, you'll find that KnowledgePoints Learning Center tutoring programs provide the best value to parents. And, no contracts or enrollment fees at our tutoring centers means the decision to keep your child in the program is based on the results that you see.
Please contact your local KnowledgePoints Learning Center to find out about costs and payment options. Each KnowledgePoints Learning Center is independently owned and operated, though all our tutoring centers meet the same high standards of tutoring.
While you can't put a price on success, you can count on KnowledgePoints Learning Centers to be the affordable tutoring solution.